Jeff Forrestall, CPA, CFF, ABV, PFS - Managing Partner
Jeff graduated from Buford High School in 1989 and subsequently graduated from Georgia Southern University in 1994 as a Distinguished Military Graduate with a BBA majoring in accounting. He is currently pursuing his Masters in Fraud and Forensic Examination from West Virigina University.
He became a partner at Forrestall CPAs, in January 1997. He became the managing partner in 2003. His experience includes financial, business accounting and taxation, merger and acquisitions, 401(k) auditing and administration, business valuations and forensic accounting investigations. He has consulted and advised hundreds of businesses in dozens of industries. He has been a peer reviewer auditing other auditors audits for compliance to professional standards.
He obtained the status as a Diplomat of the American Board of Forensic Accountants (DABFA) designation and is Certified in Financial Forensics (CFF), Certified IT Professional (CITP), Personal Financial Specialist (PFS) and Certified as Accredited in Business Valuations (ABV) by the American Institute of Certified Public Accountants. He additionally obtained the Associate Professional Member (APM) and the Qualified 401k Administrator (QKA) from the American Society of Professional Pension and Actuaries. He has been designated as an expert as a CPA and in business valuations by local courts.
In 2002 he was recognized by the Georgia Society of Certified Public Accountants as one of the top 30 Certified Public Accountants (CPA) under the age of 40 in the State of Georgia as an alumnus of their Leadership Academy. He was awarded the Gwinnett County Chamber of Commerce "Pinnacle Top 25" for demonstrating extraordinary growth and leadership in businesses and contributions to the community. Additionally, he is an alumnus of the Leadership Gwinnett program, sponsored by the Gwinnett Chamber of Commerce, and an alumnus of the Regional Leadership Institute program from the Atlanta Regional Commission.
He is a former member of the Board of Directors and currently serves on the Leadership Council for the Georgia Society of CPA's. He has additionally served as the Chair and the Vice Chair of the Information Technology Section, President of the Gwinnett Chapter for the GSCPA for three terms, a trustee for the Society Insurance trust, a member of the Ethic Committee, member of the MAP section and several task force groups for the Georgia Society of CPA's. He is a former peer reviewer for the GSCPA (audited the auditors for quality assurance).
He is an active member of the Gwinnett Chamber of Commerce, the American Society of Pension Professionals and Actuaries, American College of Forensic Examiners, Association of Certified Fraud Examiners, Georgia Society of CPA's, the American Institute of CPA's and the Georgia Lenders Quality Center. He is currently the Secretary and has been a member of the Board of Directors for the north georiga SBA office (CDC), Small Business Access Partners, for over thirteen years.
He served abroad in the U.S. Army during the war with Afghanistan in 2001 - 2002, as a decorated Commissioned Infantry Officer. Jeff lives in Braselton with his three younger sons. He enjoys teaching scuba diving as a Dive Master, recreational sky diving and traveling in his free time.
Ricky Moore, CPA, PFS, ABV, QKA, MBA / Shareholder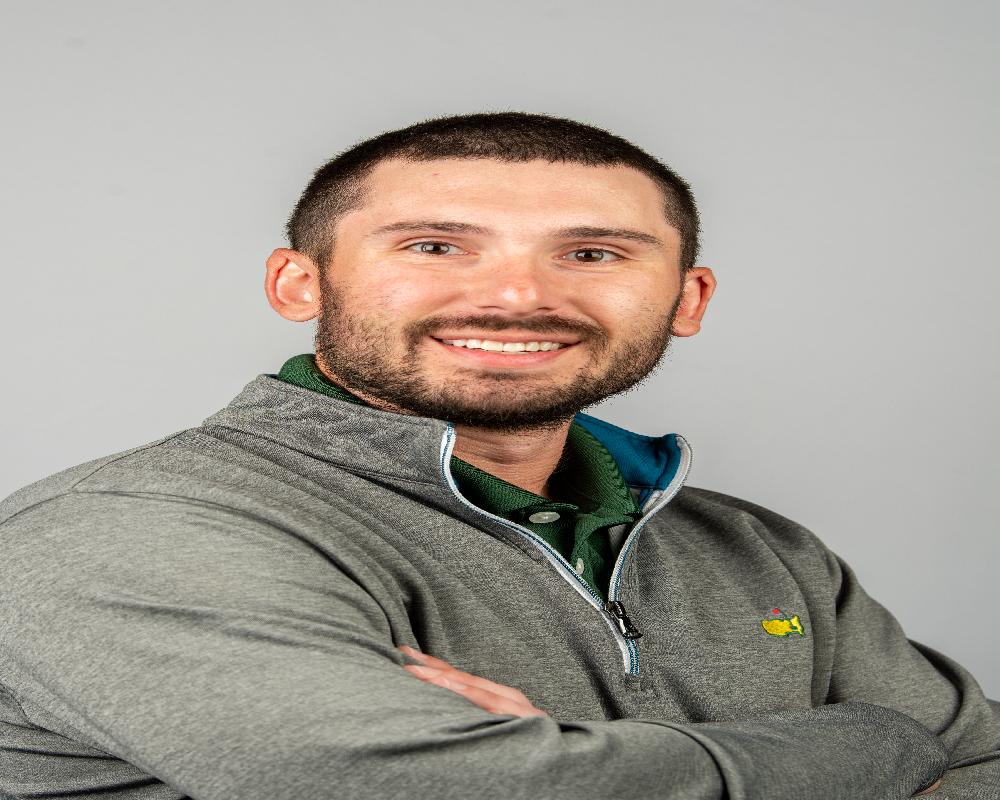 Ricky Moore is the Manager of Advisory Services at Forrestall CPAs.
Originally joining the firm as a staff accountant in 2016, Ricky quickly transitioned into advisory services focused on providing more access to a wide range of services that focus on future growth and less on past compliance for both individuals and businesses alike.
These advisory services include business valuation of closely held companies, business acquisition/exit strategy, tax & financial planning, Employee-Owned Stock Option (ESOP) retirement plan design, risk management, and other unique consulting engagements designed to specifically provide a solution to specific needs in industries such as transportation, dentistry, health care, food processing, veterinary practices, childcare facilities, and real estate.
Amidst the COVID-19 pandemic, Ricky was the co-host of the Forrestall CPAs COVID-19 Small Business Update webinar series and led a task force that assisted the business community receive loan forgiveness on more than $35 million in Paycheck Protection Program (PPP) loans.
He has also been certified by local court systems and the Small Business Administration (SBA) as a 'Qualified Source' for business valuation and was awarded the Accredited in Business Valuation (ABV) credential by the American Institute of Certified Public Accountants (AICPA).
Ricky also provides retirement planning services to both individuals and businesses and was awarded the Personal Financial Specialist (PFS) credential by the AICPA and the Qualified 401(k) Administrator (QKA) by the American Society of Pension Professionals & Actuaries (ASPPA)
To give back to the community, Ricky is a current board member of both the Georgia Lenders Quality Circle (GLQC) and the Hamilton Mill Men's Golf Association. In his free time, he enjoys spending time with his wife, April, and two kids, Caleb (age 12) and Milana (age 3).
In January 2021, Forrestall CPAs announced that Ricky had become a shareholder of the firm.
Lewis J. Harris, Jr., CPA (Chip) - Senior Audit Manager
Chip has over twenty-five years of experience in a public accounting career that includes providing auditing, accounting, tax and consulting services to clients of every size across a wide range of industries. Chip joined Forrestall CPAs, LLC in 2019, and he has immediately brought his unique experiences to the Firm. Prior to joining the Firm, Chip was the owner and sole proprietor of a CPA firm but also brings experience in working with firms from the small local firm, the large regional firm and one of the Big 4 international accounting firms.
During his career, Chip has performed and managed many audits, reviews, compilations, tax return preparation and planning, transaction services (M&A) and consulting projects. These engagements include clients in a wide array of industries such as manufacturing, wholesale and retail, distribution, and not-for-profit organizations (including churches, religious organizations, schools, voluntary health and welfare organizations, theatres, museums, and festivals).
Chip received his Bachelor of Arts in Business Administration from Furman University and subsequently completed a Bachelor of Business Administration in Accounting from Savannah State University. Chip is a member of both the American Institute of Certified Public Accountants (AICPA), and the Georgia Society of Certified Public Accountants (GSCPA). He holds a Certificate of Educational Achievement in Advanced Business Valuation issued by the AICPA, and he is a graduate of the Leadership Savannah program.
Chip and his family currently reside in South Forsyth County, but Chip grew up in Savannah, GA where he learned to love the local history and the beach culture. Chip and his wife have three children and Chip is both a Softball and a Soccer Dad as he tries to stay involved in the lives of his children. He has helped coach his kids on their various athletic teams while also attempting to stay active himself. Chip and his family are members of Roswell Presbyterian Church, and Chip is an ordained elder in the Presbyterian Church who has served two terms on the Session where he chaired the Finance, Stewardship, Mission, and Personnel committees at various times. Chip is an avid reader and history buff who specializes in the time period of the American Civil War and World War II.
Josh Tillman, CPA, ABV -Tax Manager/Shareholder
Josh Tillman is a Tax Manager of Forrestall CPAs, LLC, Certified Public Accounting firm based in the metro Atlanta, Georgia. He entered the public accounting field in 1999 as a staff accountant and obtained his Certified Public Accountant license in 2002. As a staff accountant, Josh started out in accounting and advisory services with a small firm working on compilation, reviews, and audited financial statements before migrating over to the area of tax where he served as a tax manager in a national firm before joining Forrestall CPAs, LLC.
He has performed consulting and advisory services for businesses in many industries to include commercial real estate, transportation, technology sciences, construction, manufacturing and service industries. He performs valuations for closely held corporations for the purpose of usage by or in, lending institutions, key man insurance buy-sell agreements underwritten by national insurance carriers, and determination of entity valuation for litigation disputes. He has also consulted with closely held businesses for merger and acquisition planning and succession, and estate and gift taxation valuations.
He has completed, and continues to complete, continuing professional education classes from the American Institute of Certified Public Accountants and the Georgia Society of CPA's in topics that include valuation techniques, practices and standards, auditing, and taxation.
Josh, his wife, and three kids reside in Lawrenceville area. He enjoys watching his kids play sports and spending time with family at the beach.
Joseph Horne, CPA, ABV - Advisory Services Manager/Shareholder
Joseph's expertise is primarily in the areas of accounting, taxation, business valuations, and other related advisory services.
Joseph earned his Associate of Science in Business Administration, with a focus on Economics, from Gordon State College and his Bachelor of Business Administration, majoring in Accounting, from Clayton State University. He earned his CPA in 2012 and is Accredited in Business Valuations (ABV). He is a member of the American Institute of Certified Public Accountants and the Georgia Society of CPAs and participates in many continuing professional education classes throughout the year to stay current on industry trends and ever-changing laws.
Joseph performs valuation, tax, and advisory services for closely held businesses in many industries; primarily those in construction, retail, and manufacturing. His clients find these services invaluable for tax planning and reporting, financial reporting and compliance, litigation support, and business planning and financing.
As a former business owner in a service industry, he became enthralled with the financial and accounting aspects of business operations. He decided to focus on these fields and began a career assisting other business owners navigate the financial environments as they relate to accounting, tax, and business valuations.
Terry Kinser, CPA, MAcc – Tax Manager
Terry is a Tax Manager that joined Forrestall CPAs in 2021. He has 12+ years of experience in public accounting with a primary emphasis in taxation, including advanced tax planning and business development.
Throughout Terry's tenure in public accounting, he has proven to build strong, long last relationships with his clients. It is these strong relationships and helping his clients reach their business and financial goals, that fuels his passion for the accounting world. Terry has a unique ability to connect with his clients and to be able to communicate complex tax strategies in a way that all can understand.
Terry graduated from the University of Georgia with a Master of Accountancy and a Bachelor of Business Administration. Terry continues to development his professional accounting and tax acumen by teaching webinars in connection with his peers at Forrestall CPAs.
He is a Certified Public Accountant and is a member of the Georgia Society of CPAs. In his free time, he enjoys giving back to his community by volunteering at local homeless shelters and food banks.
Richard Clark, CPA, MBA, USTCP – Tax Manager
Richard Clark is a Tax Manager at Forrestall CPAs, LLC. He entered public accounting in 2008 and has worked primarily in tax preparation, review, planning and business start-ups. Richard started his career in his own practice in Colorado in 2008 and has worked in a variety of firms as a contract preparer/reviewer specializing in entity formation, tax planning and tax controversy as well as business, personal, international, trust and estate and non-profit tax preparation.
In 2019, Richard was admitted to the bar of the United States Tax Court as a non-attorney admittee under Tax Court Rule 200(a)(3). He is one of about 300 who have achieved this designation and has full privileges to represent any taxpayer before the U.S. Tax Court in any proceeding anywhere in the United States.
Richard graduated with a Bachelor of Science in Accounting in 2007 from the Metropolitan State University of Denver and with a Master of Business Administration from Argosy University in 2010. On top of his designation as a Tax Court Practitioner (USTCP), Richard also holds a Certified Public Accounting license in the state of Georgia.
Richard is a veteran who served as a Cavalry Scout and Artillery Cannon Crewmember in the Army and spent all of 2004 in Diyala Province, Iraq with the 124th Cavalry, a Texas National Guard unit based in Waco and Corsicana.
A native of Colorado Springs, Colorado, Richard lives in Dahlonega with his wife (and high school crush) Tammy and their 3 dogs and 2 cats. Richard has one adult child, Michael and 3 adult stepchildren: Brandon, Jacob and Mathew.
Jan Rader, APA, QPA, QKC, QKA – Retirement Plans Manager
Jan M. Rader is the Retirement Plans Manager of Forrestall CPAs. She graduated from The University of Mississippi with a Bachelor of Science in Mathematics.
Prior to working with Forrestall CPAs, Jan worked for Bryan, Pendleton, Swats & McAllister; a leading actuarial firm in the Southeast. She has more than two decades of experience working in the Retirement Plan industry.
Jan has worked primarily in the Defined Contribution (401(k), Profit Sharing) area. She also has experience with ESOPS, ROBs and Defined Benefit (412(e)(3)) plans. She works closely with her clients to ensure that their Retirement Plans are in compliance with the IRS and DOL rules and regulations.